Social Justice is excited to invite you to a Webinar on Reflective Practice for Mediators on the 18 November 2021 at 18H00 with world-renowned Mediation expert, author and trainer Michael Lang and his colleagues.
In this webinar, participants will learn the practical, real-world benefits of Reflective Practice, and how Reflective Debrief (a coaching conversation) helps mediators improve their competence, effectiveness, and confidence. Michael Lang will be presenting the Webinar free of charge to all members and colleagues of Social Justice.
---
FAMILY & DIVORCE MEDIATOR & ATTORNEY
DURBAN KWAZULU-NATAL
Tracey-Leigh Wessels has been practicing as a Family & Divorce Mediator & Attorney since the mid-1990s. Her Practice is situated in La Lucia, Durban. Tracey-Leigh holds the degrees: BA. LLB. LLM. M. ChPr (Cum Laude). Tracey-Leigh has over the years acquired a wide range of legal knowledge and experience in the field of Divorce, Custody, Contact, Children's Rights, Surrogacy, and Reproductive Law.
In addition to the above, Tracey-Leigh is an accredited Family & Divorce Mediator. She received her Mediation accreditation as a Divorce Mediator in 1996 and over the years attended various other Mediation Courses including accreditation as a civil and commercial mediator through the London ADR Group. Although Tracey-Leigh became an active Family & Divorce Mediator immediately upon accreditation, she recalls Mediation in the late 1990s as being slow with very few people knowing exactly what Mediation was and how it worked. The slow uptake of Mediation over this time was largely due to a generalized lack of understanding of the value of mediation for families – especially families going through a separation, divorce, or other family trauma.
Changes to the Law in 2010 and increasing recognition of the advantages of mediation as a tool for a swift resolution of a dispute has resulted in Tracey-Leigh now spending most of her time mediating family-related disputes in particular divorce conflicts involving financial disputes, children disputes, and maintenance conflicts.
Tracey-Leigh believes in a holistic approach to family dispute resolution. Her perspective hereon being that families do not exist in isolation. When a family disintegrates, it impacts a broader community structure, including the extended family, grandparents, friends, child-minders, and even the child's school groupings. Most notable in this regard is often the child's grandparents, who may also be caught in the cross-fire of the parents' divorce dispute. Tracey-Leigh believes that Mediation is the only forum in the face of the inevitability of divorce that is able to preserve these tenuous relationships and bring the necessary understanding and peace to a new family order and dynamic. She maintains that save for a few exceptions, most people and families will benefit from first trying the mediation route before embarking on costly and acrimonious litigation – she often refers parties who are not sure as to what route to take, to her mediation quiz to help them determine whether mediation could be of assistance to them.
Tracey-Leigh is also a member of a number of international family & divorce mediation groups and regularly participates in webinars and online training programs run by these groups in order to continually hone her mediator skills and abilities.
Tracey-Leigh believes that it is critical that professionals give back time and expertise to society on a pro bono basis. As a result of this, she has over the years provided legal advice to a large number of Non-Governmental Organizations in respect of Family Law matters, Domestic Violence, IPV, Conflict & Conflict Resolution, and Children's Rights issues. In addition to regularly speaking at a national level at Family Law, Reproductive Law and Mediation Conferences, Tracey-Leigh is a Family & Divorce Mediation trainer and regularly speaks at smaller community-orientated meetings on community-orientated issues pertaining to Family Law considerations, Women and Children's Rights, Negotiation, and Conflict Resolution.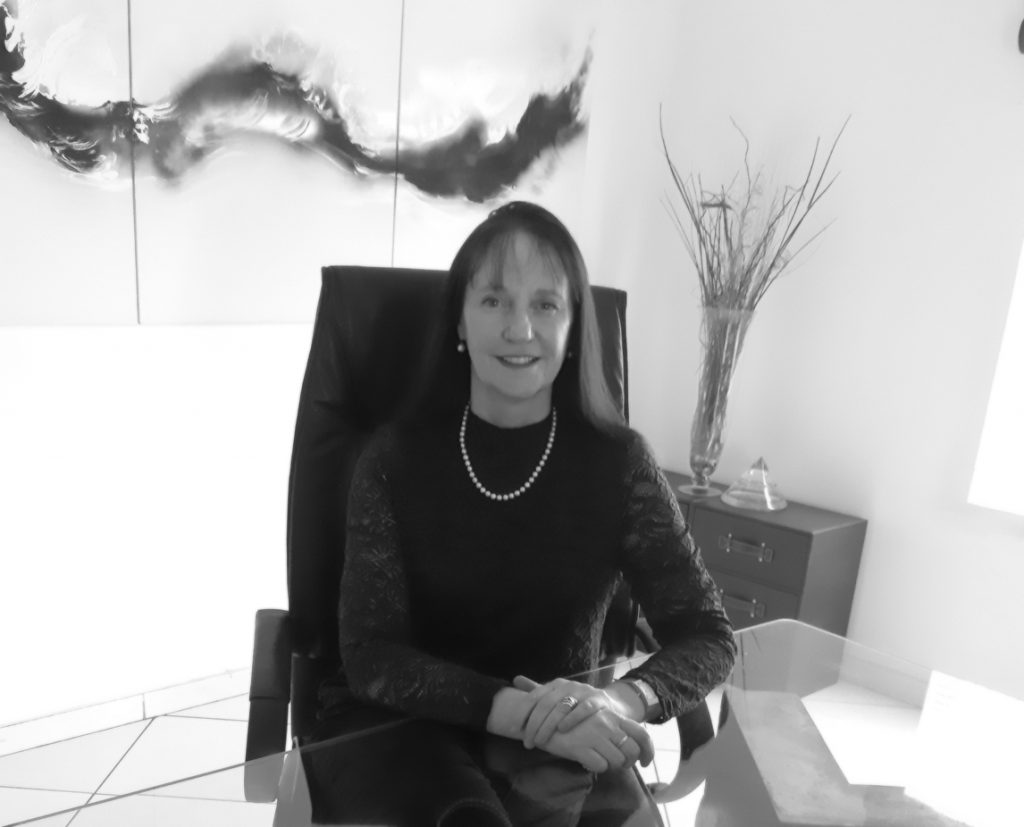 How to contact us
ADDRESS
Tracey-Leigh Wessels & Associates
Family & Divorce Mediator and Attorney Durban
5 Schwenn House
13 Ennisdale Drive
Durban-North
Kwazulu-Natal
4051
Offices are also located in La Lucia
CONTACT DETAILS
27 31 562 9267 (Office)
27 31 572 2489 (Fax)
Send us a message from our Contact Us Page